APN Partners with Biblically Responsible Investing to Focus on Christian Stewardship
The American Pastors Network radio program, Stand in the Gap Today, will feature guest William J. Parker, founder of Biblically Responsible Investing most Friday's to discuss Christian stewardship. The name of this program is Money Mission Friday and can be heard from 12-1pm EST.  To listen LIVE click here.
We view the concept of Biblically Responsible Investing (BRI) as investing that seeks to please and glorify God as a vital act of worship. In an effort to worship God through the investment selection, BRI is an investment decision making process that applies Christian values to issues facing shareholders and stakeholders regarding moral, environmental, social, corporate governance, and applicable Biblical principles. This coupled with traditional financial analysis provides a platform for investment decisions that allows us to view our role as stewards of God's gifts to us and also respect the foundational beliefs of our shared Christian faith. There are a variety of terms used by investors and funds that describe this same concept. Among them are: Faith Based Investing, Values Investing, Christian Values Investing, Morally Responsible Investing, Stewardship Investing, and many others. (www.briinvesting.com)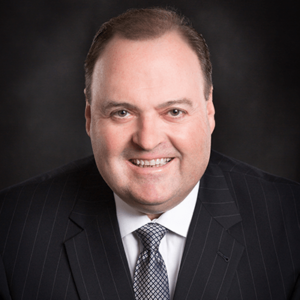 ---
William J. Parker is the Chief Executive Officer of GrandView Asset Management, a firm which offers fee based money management headquartered in Harrisburg, Pennsylvania. The firm has been family run since 1962. William is also the Chief Executive Officer of GrandView 401k Advisors. Grandview 401k Advisors is an independent consulting firm that creates qualified and nonqualified retirement programs. GrandView 401k Advisors sets itself apart by educating the business owners as well as the employees so they may retire successfully.
With over three decades of experience, William Parker understands the gamut of investments, markets, and services that are available to help individuals, families, and businesses plan for their financial needs. He understands the various vehicles, both qualified and non-qualified, available to help businesses structure benefit plans in order to retain current employees as well as attract and recruit new employees.
William served as the Mayor of Paxtang from 2000 to 2004. William is the host of an investment radio program on WHP-580 every Saturday morning from 6 to 7 am. William expanded to Clear Channels stations in both Harrisburg and the Lancaster market place in March of 2011.
He is the father of five children, three of whom are living with Fragile X and Autism. William Parker primarily concentrates his philanthropic efforts on children with disabilities. Demonstrating his commitment to give back, he has served on several national and regional boards including the MIND Institute at UC Davis (California) and The National Fragile X Foundation, and founded the Center for Autism and Developmental Disabilities at Philhaven. William also serves on the National Autism Society Board. In addition, he also advances the cause by working with officials at both the state and federal levels to increase funding for research and services on behalf of individuals with special needs.
William Parker and his wife, Deborah, reside in Palmyra, Pennsylvania with their children.
https://americanpastorsnetwork.net/wp-content/uploads/2017/05/APN-Logo-on-Blue.jpg
0
0
News Room
https://americanpastorsnetwork.net/wp-content/uploads/2017/05/APN-Logo-on-Blue.jpg
News Room
2018-03-19 11:49:07
2018-03-19 12:27:19
APN Partners with Biblically Responsible Investing to Focus on Christian Stewardship