What are people saying?
What a powerful message and sobering perspective on the state of our nation. For too many years our country has forgotten the blessings of God that have prospered our nation since the founding of the American colonies. Sadly, many of our government leaders have waged war on God and the Bible in the public square squelching any acknowledgment or reverence for God out of public discourse. We must realize the wisdom and reality of the fact that without God America will continue to decline and may very well cease to exist…We need true repentance and revival to turn the people of our nation back towards God."

Sen. Jason Rapert, Founder & President of the National Association of Christian Lawmakers (NACL)
It was in every way GREAT and PROFOUND. I believe it was historically accurate, Spiritually insightful and personally convicting. It is one the most singularly powerful things I've ever watched. It is riveting, engaging and broadcast quality. But what gripped me the most was the content. I felt like it was directly from the Holy Spirit. It's about as prophetical and insightful as anything I've ever heard. I pray that all of God's people watch it, respond to it biblically and send it out to all their friends and family members. I've already tweeted it 2 x to my followers.

Dr. Alex McFarland, Christian Apologist, Founder of Truth for a New Generation, Former Pastor and Seminary President
I was greatly moved.

Pastor Dale C.
Personally, I thought it was very convicting and a wake up call. I think the church needs to hear it as does the public square.

Pastor John M.
This was powerful. What was so strong was that you named names and events. The progression was logical and moving.

Pastor Jim B.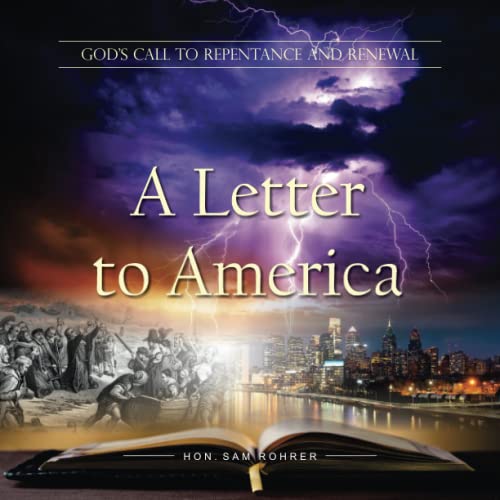 Church Resources
Are you a pastor or church leader and would like resources to go along with the letter? Fill out this simple form and we will send a sermon outline, bulletin insert, and links to additional resources right to your inbox.