2018 Israel Tour | Save the Date!
Dear Pastors and friends of APN,
You're invited to join us in Israel for a tour like no other!
Plan now to join me and our special host, Dr. Jimmy DeYoung of Prophecy Today, in March of 2018 for the trip of a lifetime as we travel together through the Holy Land. Regardless of whether you've experienced Israel before, this trip will be like no other! We'll see and experience the sights and sounds of the Holy Land while we look at Israel's past, examine current events in light of biblical prophecy, and understand God's plan for the future.
The importance of Israel to today's Christian leaders cannot be overstated.
Pastors who take a pilgrimage to the Holy Land find the experience to be personally rewarding and those rewards flow into their ministry. Imagine returning to your congregation with new passion, a deeper spiritual relationship with Christ and a Bible that went from black and white to color! Now imagine traveling with members of your congregation or leadership team and connecting with your spiritual family at a whole new level. The spiritual bonding that occurs when a church travels together to Israel can easily start a revival in your ministry. We believe that traveling to Israel is an incredible opportunity for every Christian. We know God draws people to this Holy place, and it is here that people draw near to Him. Hearts are touched and lives are forever changed.
Cost:
***Trips include airfare, luxury hotel accommodations, breakfast and dinner meals, tips and much more!
Basic Israel Trip Tour: March 7-17, 2018  Cost: $4,325 per person
Israel Trip Tour plus Petra and Red Sea Extension (4 days extra): March 7-21, 2018  Cost: $5,990 per person
Take a look at the tentative itinerary: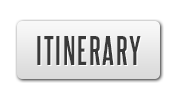 Register with your initial deposit to ensure your place on the Israel Tour!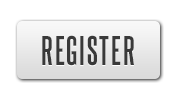 Don't miss this chance to spend time with Stand in the Gap Radio hosts , and Dr. Jimmy DeYoung with Prophecy Today!
Standing in the Gap for Truth,
Hon. Sam Rohrer
American Pastors Network
Jimmy DeYoung Jr.
Prophecy Today
https://americanpastorsnetwork.net/wp-content/uploads/2017/05/APN-Logo-on-Blue.jpg
0
0
News Room
https://americanpastorsnetwork.net/wp-content/uploads/2017/05/APN-Logo-on-Blue.jpg
News Room
2017-04-19 14:06:25
2017-05-04 12:45:08
2018 Israel Tour | Save the Date!